An official render of Quest 3 with its new Elite Strap accessory is present in the Oculus PC app files.
Out of the box Quest 3 has a slightly different included strap design than Quest 2, and Meta claims it's more comfortable, but it still looks to be made of flimsy cloth.
Quest 2's strap is removable though, and can be replaced with Meta's own $60 Elite Strap or one of the many cheaper third party alternatives that have emerged since the headset's launch three years ago.
These replacement straps are made of rigid plastic with thick rear padding, more firmly supporting your head and acting as a counterbalance to the visor at the front. The downside is that you can't comfortably lean back on a sofa, bed, or gaming chair since the padding gets in the way.
While Meta hasn't yet officially said that Quest 3's strap is also removable, the new render, found by "VR enjoyer" Puffles2, seems to confirm it.
It was also seemingly spotted on Meta executive Jason Rubin's Twitter profile picture back in June: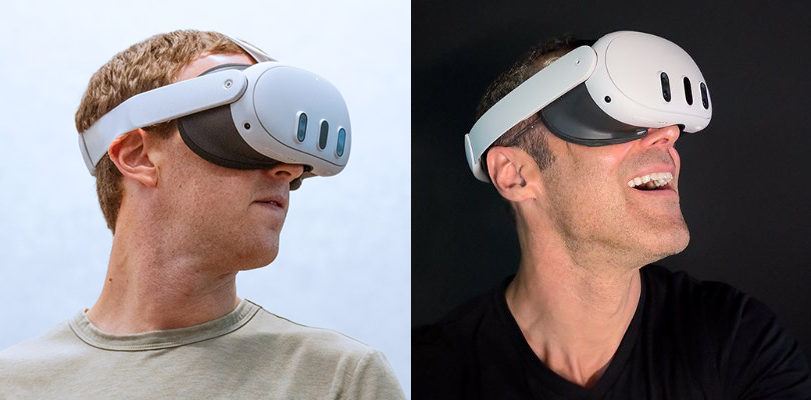 Meta claims Quest 3 has a 40% slimmer visor than Quest 2, but its CTO said it is actually a similar overall weight. That slimness means the weight won't be as far from your face and thus it should feel lighter, power users will still probably want a replacement strap to better balance the weight for more comfortable long duration play sessions.