Wallace & Gromit in the Grand Getaway captures the essence of Aardman's films in its debut at Venice Immersive. Here is our full hands-on preview.
Like many Brits my age I fondly remember watching Wallace and Gromit as a kid. Starting with that initial journey for moon cheese, the duo's follow-up adventures went to many strange places. Between were-rabbits, robot dogs and a certain beady-eyed penguin, it's still a joy decades later. The Grand Getaway convinced me I'd entered another film.
Split across 12 chapters, this latest adventure begins on an expectedly silly footing. With Wallace realizing he's muddled the dates for their upcoming holiday, the famous duo uses the iconic orange Rocket to make it in time. In a hilariously preventable way, they quickly get knocked off course and the pair find themselves stranded on Mars.
The initial chapter begins by controlling the golfing-themed Robo Caddy. Using its extendable arms, this involved some unconventional packing. Grabbing items with the motion controls, you must put them near your head so Robo Caddy can "spit" them into a suitcase. Is this practical from a gameplay perspective? Not completely. Is it funny? Absolutely. Because none of Wallace's inventions are ever simple. Robo Caddy feels at home in this world and its joined by Beryl, an AI bot voiced charmingly by Miriam Margoyles.
Beyond where your own legs can physically move, there's no freedom of movement in-game through smooth locomotion, though Robo Caddy can teleport to set locations. It's not exactly "on-rails" but The Grand Getaway keeps scenes contained to a specific path, which I'm told is for narrative reasons. It preserves the movie feeling well and also reduces the nausea risk, so it's friendly for VR newcomers.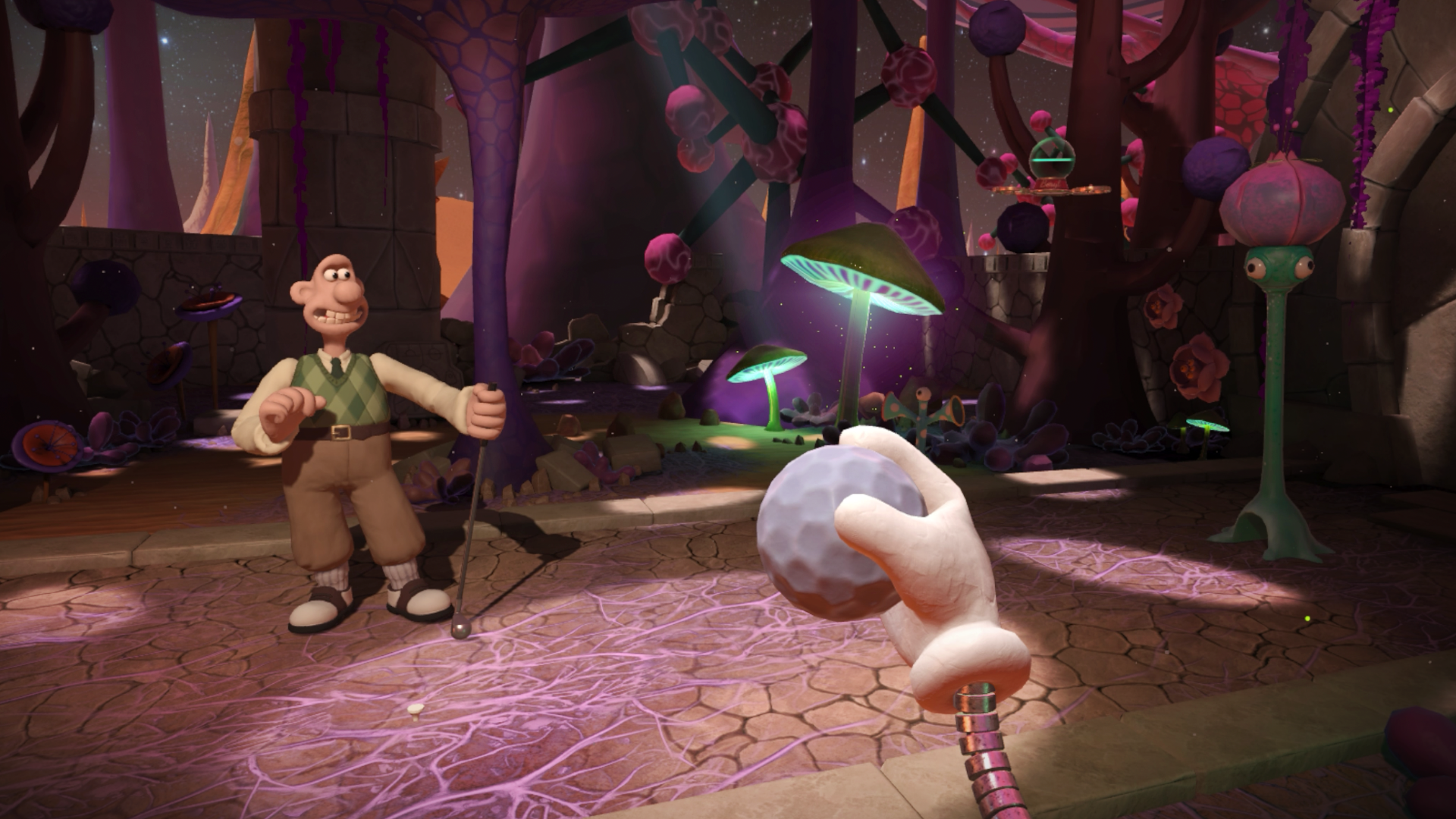 Before long, I was playing as Gromit. Naturally, he couldn't teleport or extend grab but I found myself preparing the rocket for take-off through a small set of puzzles, fixing things like gears and brakes. This required searching for items across the environment and the Grand Getaway doesn't overly guide you. Beryl threw some small hints my way after I got stuck, and I quickly discovered what I'd overlooked.
Puzzle solving was fun but the real highlight is how well-integrated the humor is. I won't detail exact jokes, as that would spoil the fun, but I burst out laughing several times. Comedy isn't easy in a user-controlled setting, given how crucial timing is, but The Grand Getaway works and the interactions feel on-brand with the series' signature humor.
We expect this will be a short adventure lasting two hours and, overall, its visuals match Aardman's stop motion style well. Everyone looks great and the strong humor is immediately appealing. I'm enjoying the interactivity that the Grand Getaway brings to this world and, so far, Aardman and No Ghost seem to be handling this new medium well.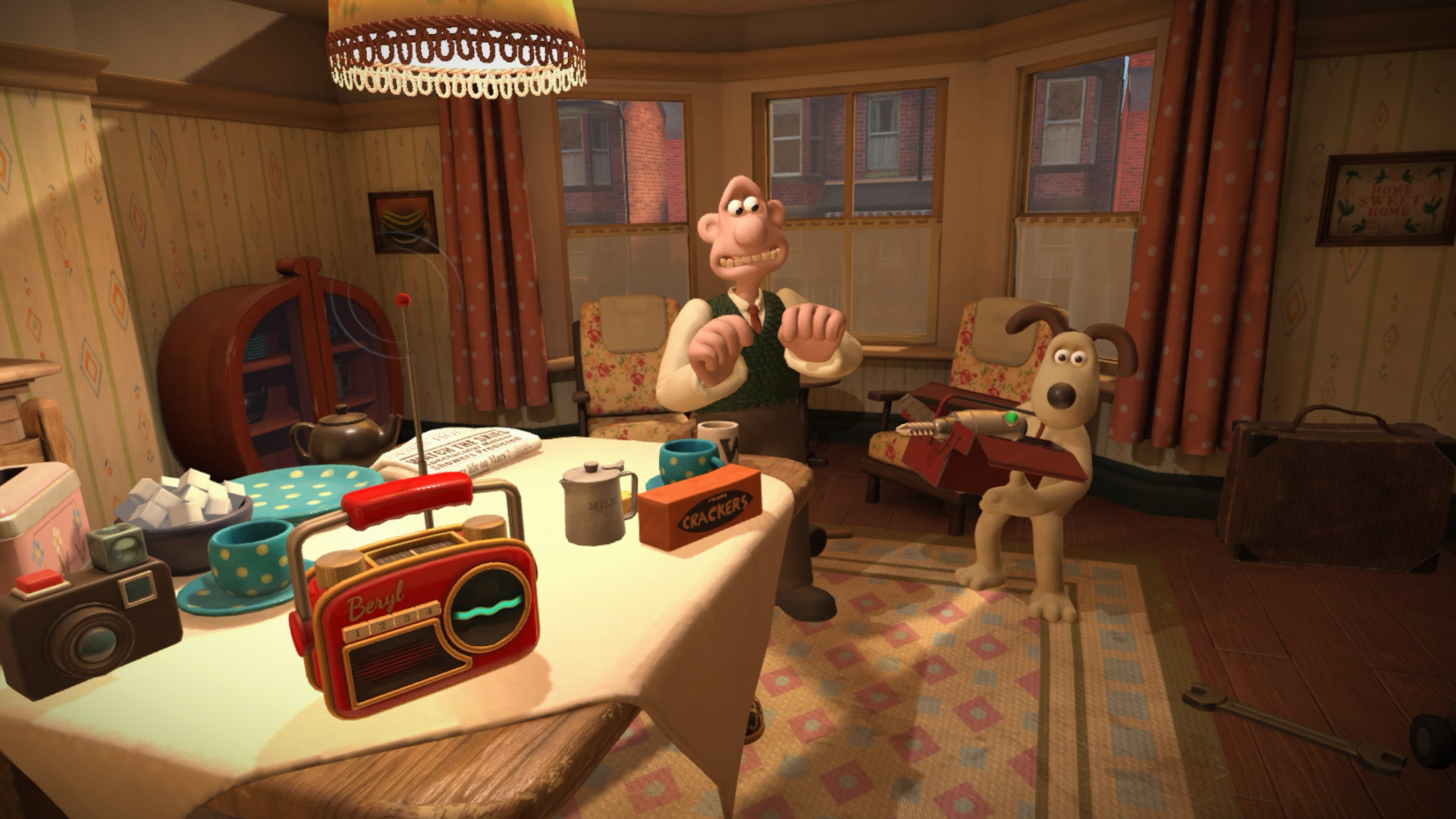 My demo ended after reaching Mars and it's left me wanting more. While I couldn't test this at Venice Immersive, I'm keen to try it with hand-tracking controls as Aardman confirms it'll be included at launch. I can see Wallace and Gromit convincing VR newcomers to pick up a Quest 2 or Quest 3, and if the full game keeps up this momentum we're in for a treat.
Wallace and Gromit in the Grand Getaway arrives this year on the Meta Quest platform. If you'd like to know more, check out our full interview with Aardman, No Ghost and Atlas V below: