Venice Immersive recently returned to Italy, showcasing dozens of worldwide VR and AR projects. Part of the Venice International Film Festival, we attended the festival and went hands-on with many experiences, also speaking with the co-curators. Here's everything we saw.
As someone who's never been to a film festival, never mind one with an XR segment, Venice Immersive was a learning experience for me. Featuring 43 projects, alongside the 'Venice Immersive World' in VRChat with a Worlds Gallery inside, I couldn't try everything. That said, the sheer range of experiences caught my eye.
Experiencing Something New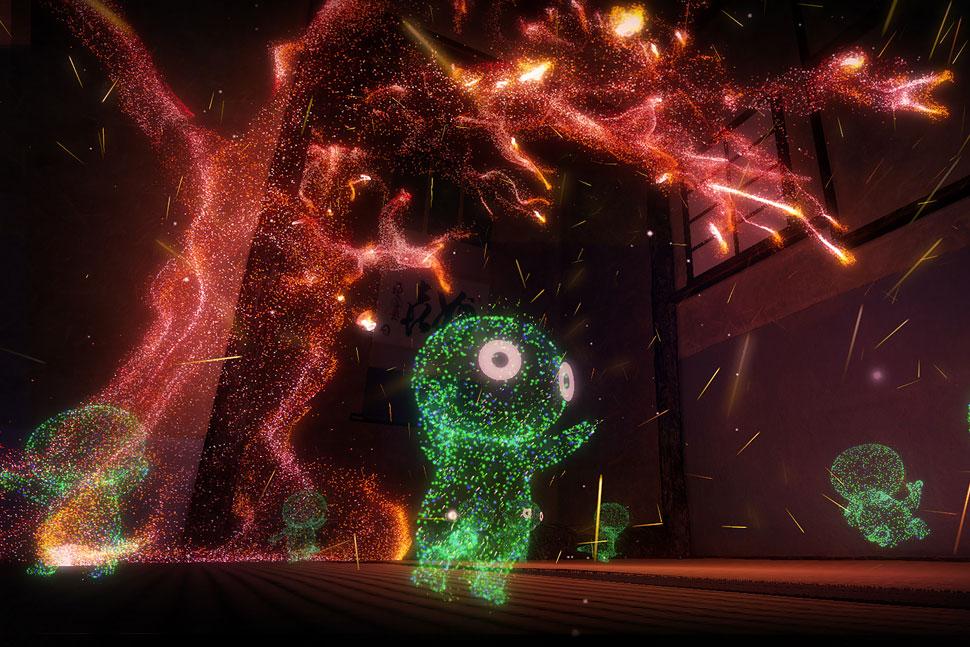 Opening day began with Sen, which places a Vive tracker inside a Chawan. Encountering a magical tea spirit, it's a short but pleasant journey symbolizing death and rebirth. Complex 7 followed, demonstrating the creative potential of VRChat worlds. With a post-apocalyptic setting, robot population and pet-able cats, I'm reminded of the flatscreen game Stray.
Jim Henson's The Storyteller: The Seven Ravens, an AR experience that uses Magic Leap 2, brings a physical book's pages to life – keep an eye out for more on that from Ian Hamilton soon. Gaudi, L'Atelier Du Divin looks at real-life architect Antoni Gaudí's death in 1926. With four other people present, this narrative experience sees us continue his legacy in building the Sagrada Familia. Finally, I capped out the day watching The First Ingredient: Tales From Soda Island - Chapter 7.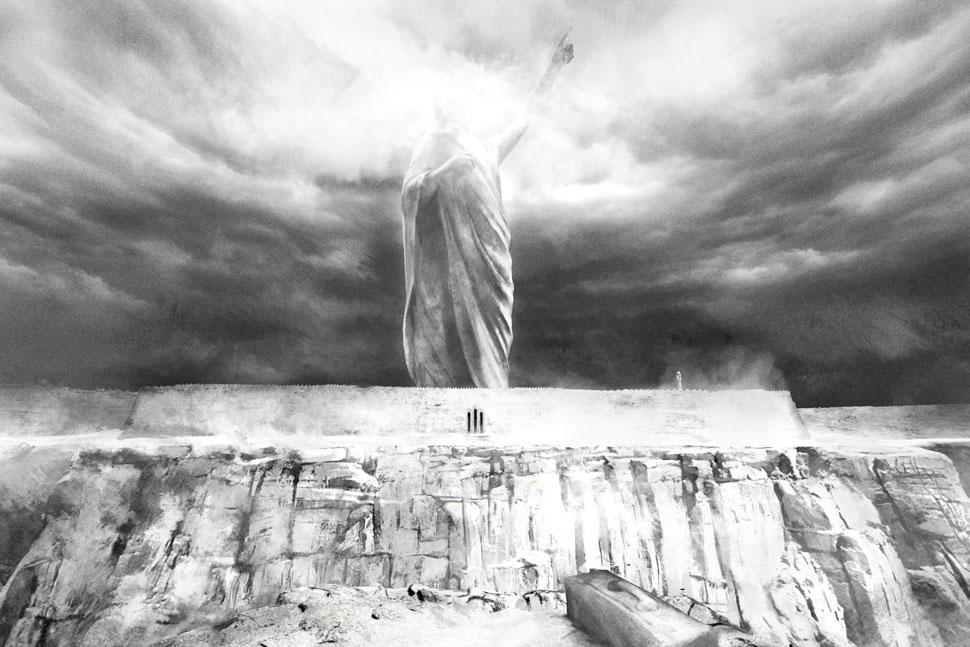 Thursday began with Over The Rainbow, a short 360° film that initially confused and often bordered on surrealism. Next is Empereur, an emotive experience I've discussed elsewhere and left feeling moved. I wasn't sold on Tulpamancer though. It asks you questions off a PC before putting on the headset, creating 360° images with generative AI. An interesting idea, though I'm unconvinced the technology is ready for this. Images were distorted and seeing a crowd of uncanny valley faces surround me was unsettling.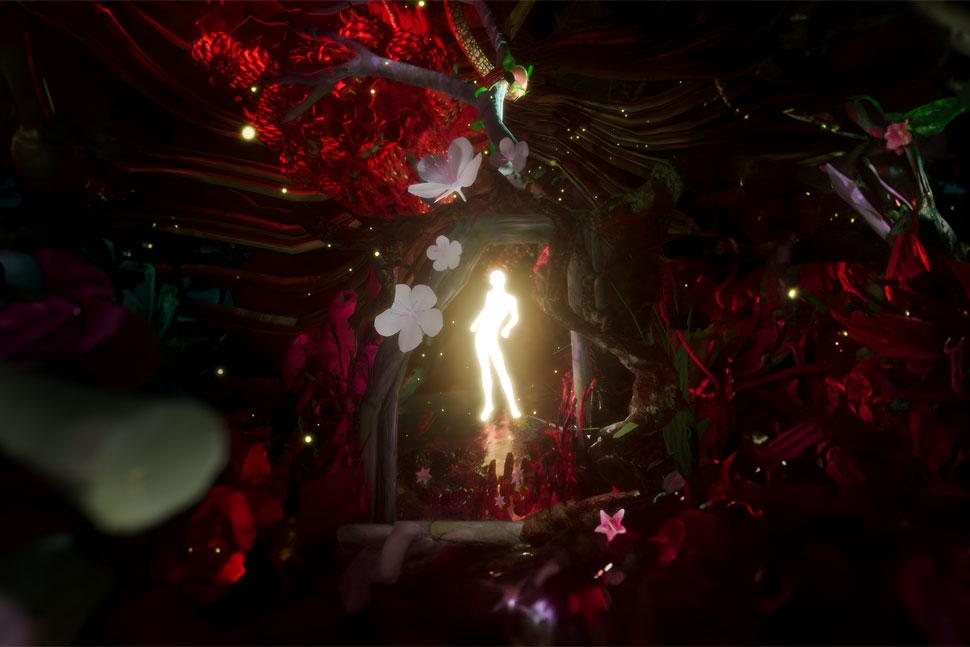 The highlight of Thursday was Body of Mine, a full-body VR experience that promotes transgender empathy by demonstrating what gender dysphoria looks like. With Vive trackers placed across my body, I could move my arms near different parts of my body to hear stories from the trans community. It's a heartfelt experience and, with transphobia running rampant globally, an unfortunately all-too-necessary one.
Come Friday, I played Wallace and Gromit in the Grand Getaway. I've detailed that further in my hands-on preview but to summarize, I'm excited for the full release. I didn't like Songs for a Passerby though – a room-scale experience that mirrors your own image and tasks you with following it while exploring unusual scenes. Like Tulpamancer, it's an interesting concept but one that didn't land with me.
I really enjoyed Floating With Spirits. A story of two young Mazatec sisters living in Oaxaca, Mexico, it begins with live-action footage of Day of the Dead preparations. What follows is a mystical journey into lands occupied by the four spirits of nature that immediately held my attention, greeting me with beautiful scenery.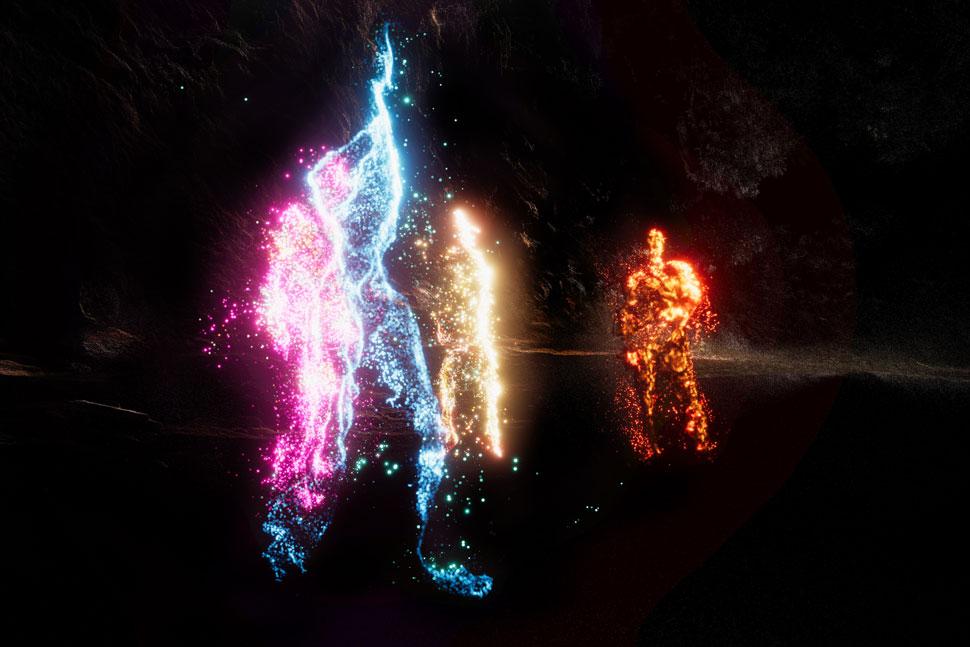 My last main day was split between three projects, ending with my Grand Getaway interview. Gargoyle Doyle was my highlight, crossing the lines between mixed reality museum and VR storytelling. I've detailed my full thoughts in an impressions piece here. Chen Xiang VR was last, rounding out the pre-festival list of projects I was keen to try. Adapted from the Chinese myth 'Chen Xiang Splits the Mountain to Save His Mother,' there's a good premise here. Regrettably, technical issues cut the experience short, so I'll reserve further judgment.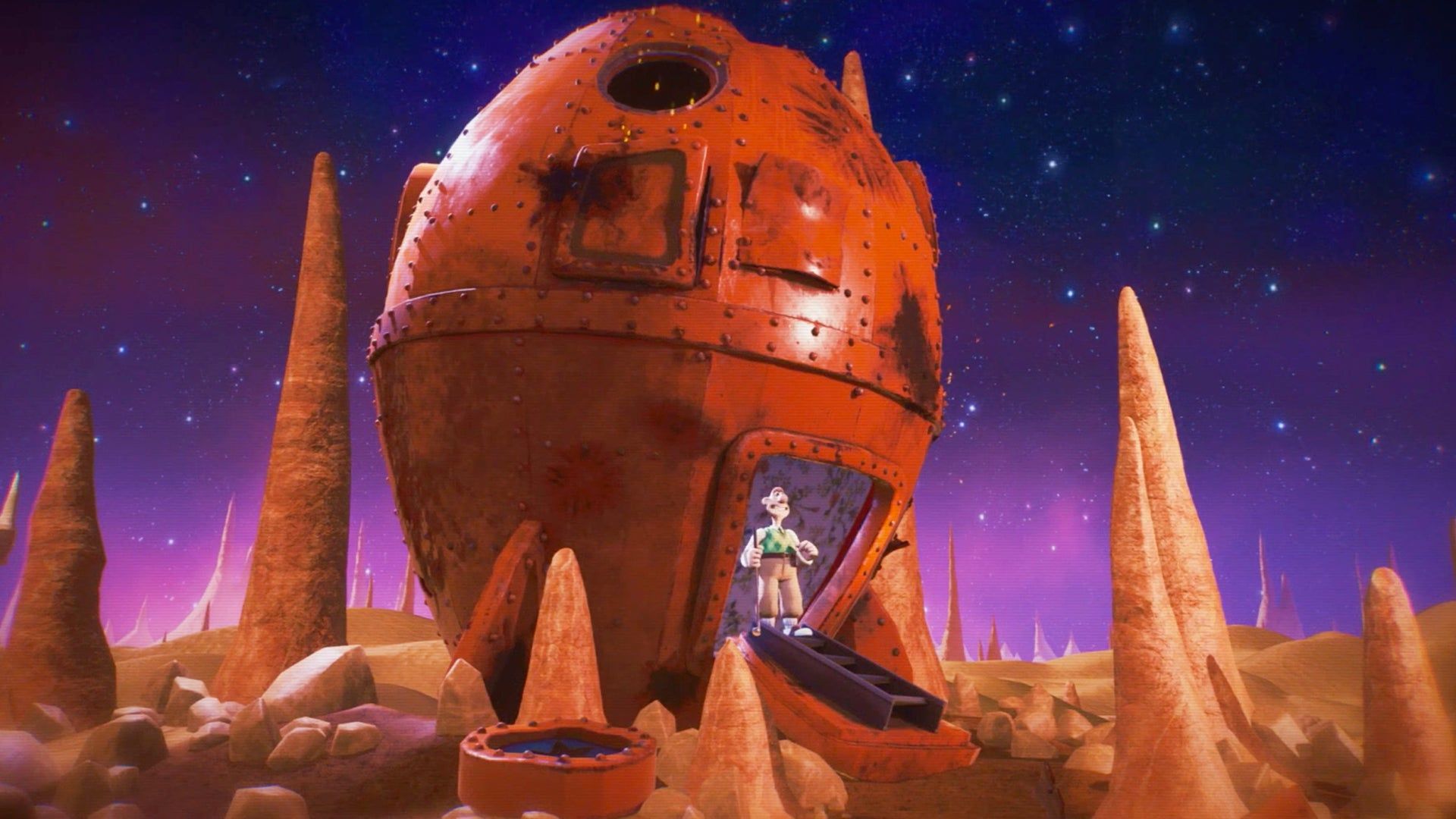 Curating A Selection
With such a large selection available using a wide breadth of headsets – Quest 2, Quest Pro, Vive Focus 3 and Vive Pro 2 were most prominent – I wanted to learn about Immersive's history. Midway through my trip, I spoke with Venice Immersive's co-curators, Liz Rosenthal and Michel Reilhac.
When asked how Immersive began, Reilhac explained that he was hired by Biennale in 2013 to create the Biennale College, a creative development program. "I started lobbying the festival's president and director about VR, telling them this is something that's coming and we should focus on it."
Bringing Rosenthal onboard soon after, a pilot followed in September 2016 and with the leadership's support, this became a competitive section of the festival. "To this day, it remains the biggest festival that embraces immersive art as a full art form and treats it on the same level as cinema," he explained, with Rosenthal adding that each project is eligible for a Golden Lion award.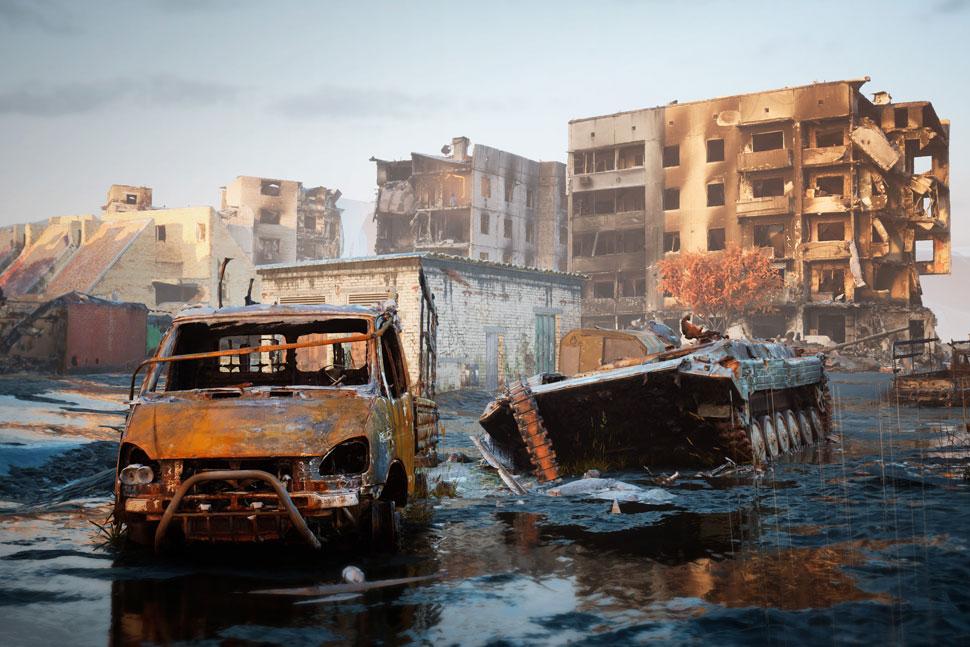 Rosenthal explained that projects are selected through a submission process that begins in February. The pair also regularly speak with immersive content studios and artists. "Some people approach us about projects, some projects have been in the Biennale College, some come through the Venice Immersive Market." Reilhac said that discussions have already begun for potential projects for next year and in 2025.
Interested in learning more about what support is offered to developers, I asked about the Biennale College. Reilhac admitted that calling it a college perhaps isn't the best name, if only because it's not a school.
"We select 12 Immersive projects in the early development phase, inviting the team's director and producer to Venice for two workshops. It lasts eight days and we then select three that come back for a pre-production workshop two months later. Then we choose one that we fully finance and which premiers here," he confirmed. This year's choice was First Day. There's also two additional stages, which sees financing go to projects with 30% of funding already in place, with the finished projects then shown at the Venice Immersive exhibition itself.
Reilhac also discussed their approach to the 'Venice Immersive World' in VRChat "This is something we're very keen on pushing. It's the idea that these individual world builders create worlds on social platforms, mostly VRChat. in just a few weeks. It's mind-blowing what they can achieve in such a short time." Rosenthal backed this up and highlighted Fins, creator of Complex 7, as an example.
The idea started during the COVID-19 lockdowns when travel restrictions were in place, later partnering with Viveport and Meta. "Our VRChat world became a meeting place for all of the directors, we did our Q&A's there. We went a step further next year and started our Worlds Gallery with world hopping."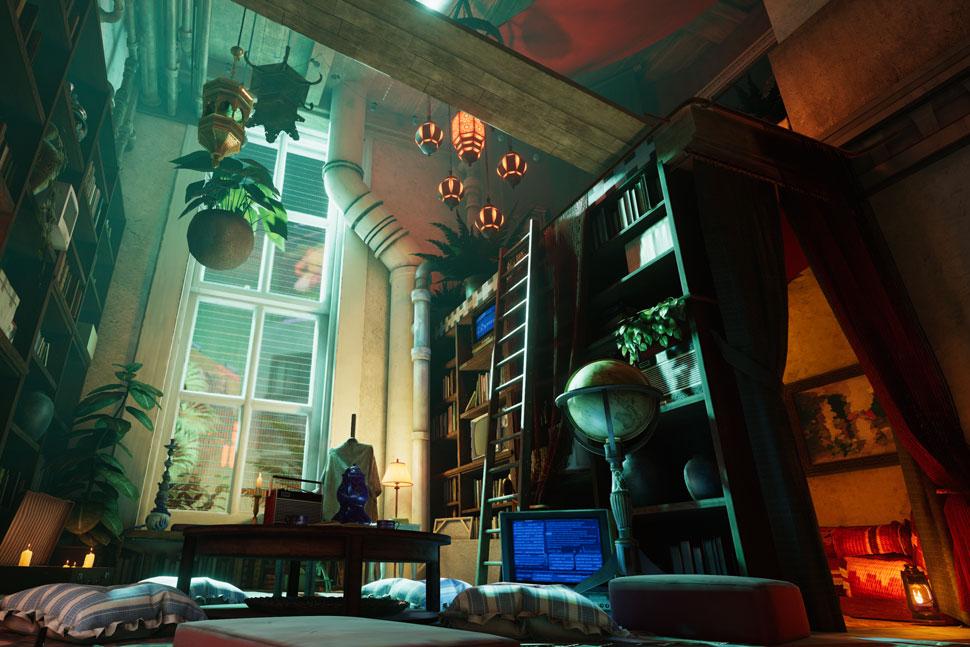 Reilhac calls VRChat the "vanguard of creativity right now, and said that "the most exciting creative developments in immersive art for us happen there."
Rosenthal explained how they were both inspired by what's happening in VRChat. "We spent a huge amount of time in it, my social life and entertainment was in VRChat. We realized some of the most exceptional creativity was happening on this platform, we started realizing this is a new form of art and entertainment. Because we had such amazing experiences, we decided to introduce this into Venice Immersive."
I also asked whether the pair had any particularly experiences they recommend. Reilhac called this a difficult question, comparing the wider lineup as one big collection, akin to creating a restaurant menu. "The experiences are tremendously different from one another, but the connection established itself by the fact that we've collected them in one edition. The collection has a personality, I wouldn't put one over the others."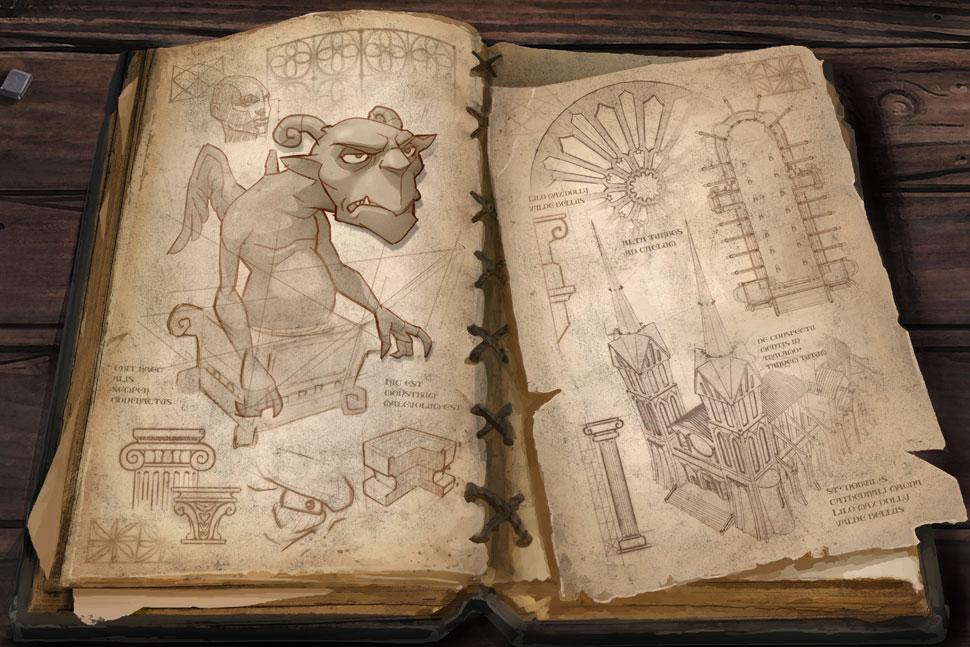 With so much variety on show, I asked which branch of immersive experiences they see gaining traction in the future. Reilhac pointed to mixed reality, calling the passthrough features of the upcoming Apple Vision Pro headset interesting.
Rosenthal highlighted Gargoyle Doyle as a mixed reality example, though she believes headsets need more time to become widespread.
I think it's going to take a while until the headsets are developed enough to be ubiquitous in our lives. The Vision Pro is incredibly important because of the way [Apple] has positioned it, which has made it very easy for people to understand what that can be. But it will take a long while to get to these seamless experiences.
Venice Immersive ran from August 30 until September 9, 2023 and will return next year.