A pulled Amazon listing suggests Quest 3 might ship from October 10.
A screenshot of the Quest 3 page on Amazon Canada, which is unavailable as of this writing, showed a "Release date" of October 10.
We've reached out to Meta for comment on this potential leak, and will update this article if we hear back.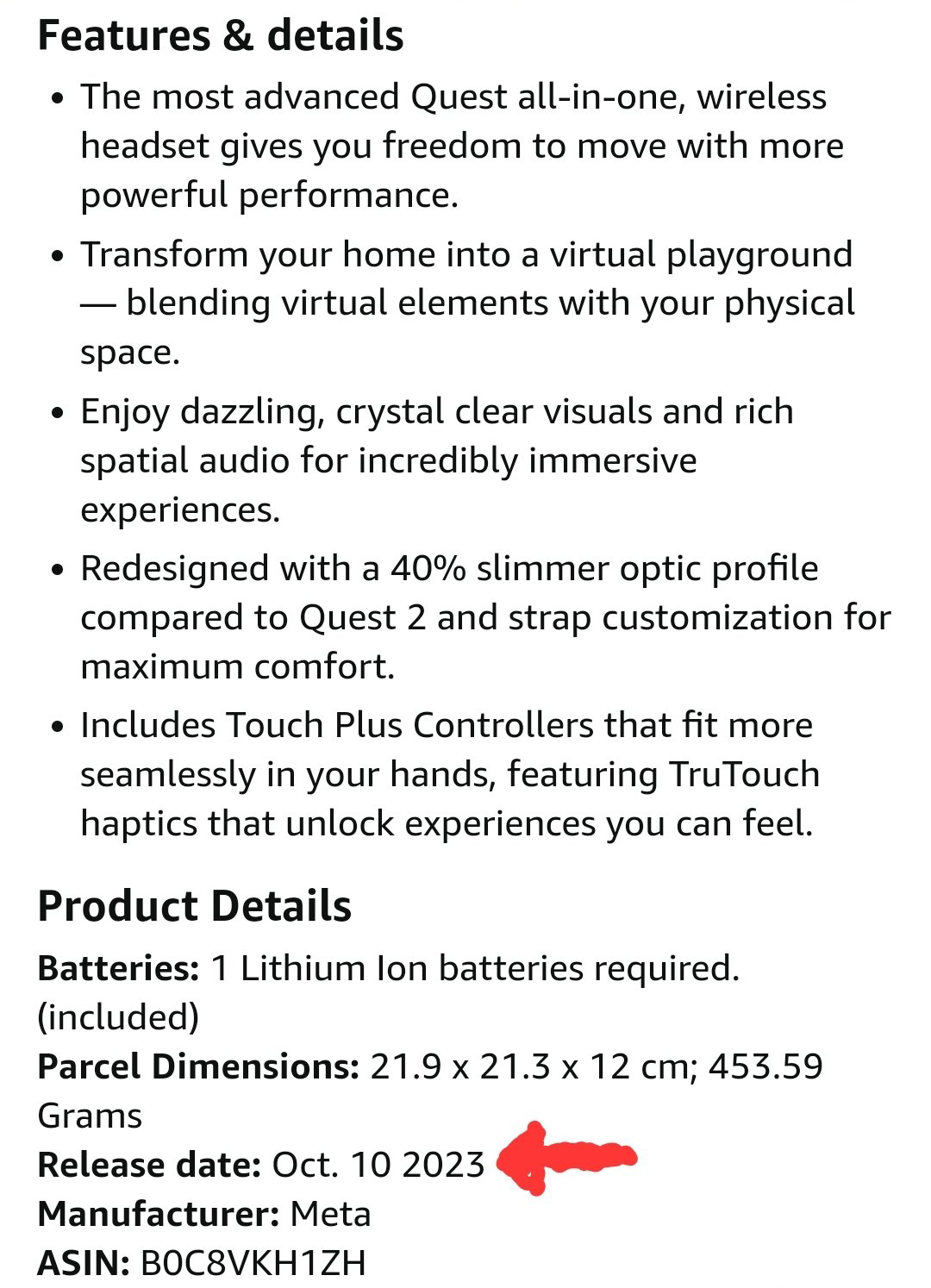 The 2023 Meta Connect conference is slated for September 27 this year. Meta announced Quest 2 and Quest Pro at Connect, and shipped each a few weeks after.
Quest 2 for example was announced on September 16 2020 and shipped from October 13, while Quest Pro was announced October 11 2022 and shipped from October 25.
That suggests Meta Quest 3 could be announced on September 27 this year and ship from October 10.
This isn't the first potential Quest 3 detail that's leaked from a premature retail listing. A Best Buy listing in June may have confirmed a previously datamined exact resolution figure, which Meta hasn't yet announced.
Last week an unofficial Quest 3 unboxing video was even posted anonymously to Reddit, revealing the package contents and a glasses support feature.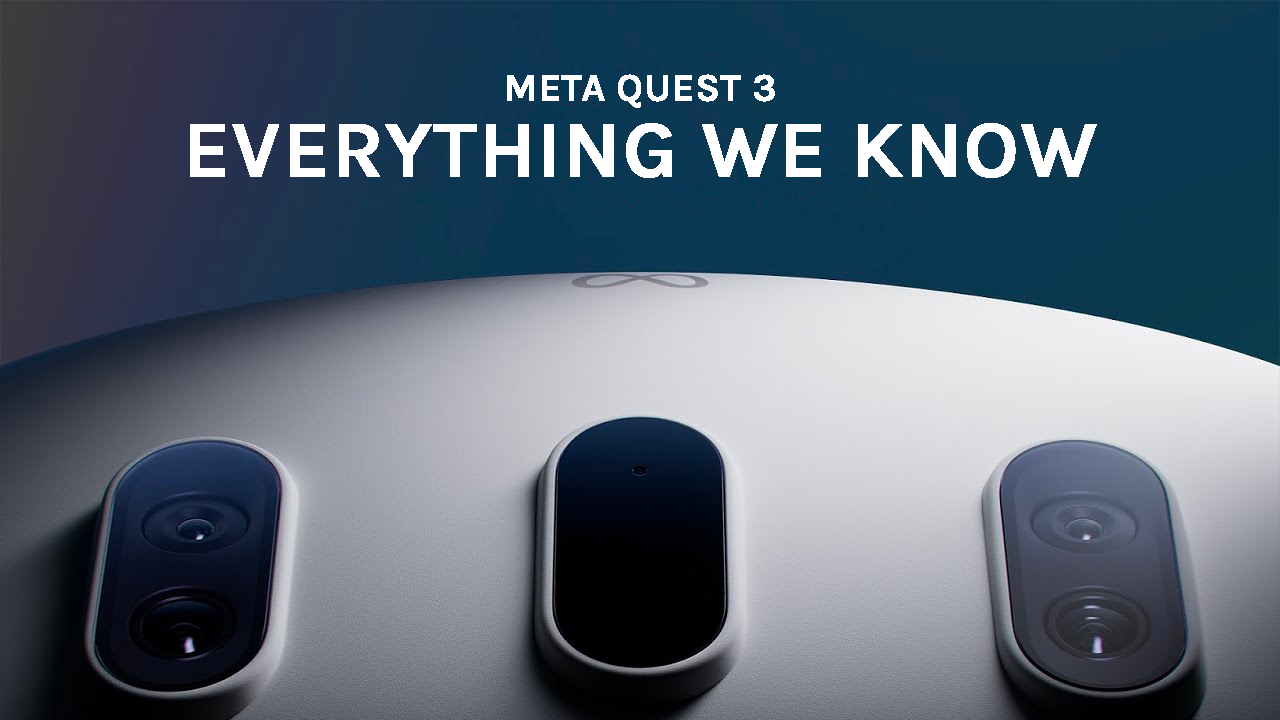 Meta has already officially confirmed some of Quest 3's specs and features, though.
The company says the visor is 40% thinner thanks to pancake lenses, the GPU is more than twice as powerful, and it has dual color cameras and a depth sensor for mixed reality with scene understanding.
The base Quest 3 model has 128GB storage and will be priced at $500. Meta has said there will be a higher storage tier too, but hasn't yet revealed how much storage it will have or its price.
For a summary of everything announced and discovered about Quest 3 so far, read our full specs & features roundup here.