Meta gave all in-person Roblox Developers Conference attendees who wanted one a free Quest Pro headset.
Attendees were able to pick up a Quest Pro headset in person at the conference, which took place on Friday and Saturday. Roblox Corporation told attendees Meta was giving the headsets out "to help you create the best Roblox experiences in VR".
CEO Dave Baszucki referenced "thousands" of people being there in person and we asked Meta if the company could provide details on how many were given away.
Meta has been known to give free headsets to attendees at its own conferences in the past to mark a launch. At Oculus Connect 2 in 2015 it gave everyone a free Samsung Gear VR, at F8 2018 it gave everyone a free Oculus Go, and at F8 2019 it gave a free Oculus Quest. This marks the first time Meta has done so for a third party event though. In 2016 Valve President Gabe Newell famously gave all Vision VR summit attendees a free HTC Vive.
Roblox for Quest launched on App Lab in July. Given it has almost 70 million daily and over 200 million monthly active users - around as much as Minecraft and Fortnite combined - it was arguably the most significant title to ever arrive on Meta's VR platform.
Less than a week after launching on Quest, Roblox hit "well over one million downloads".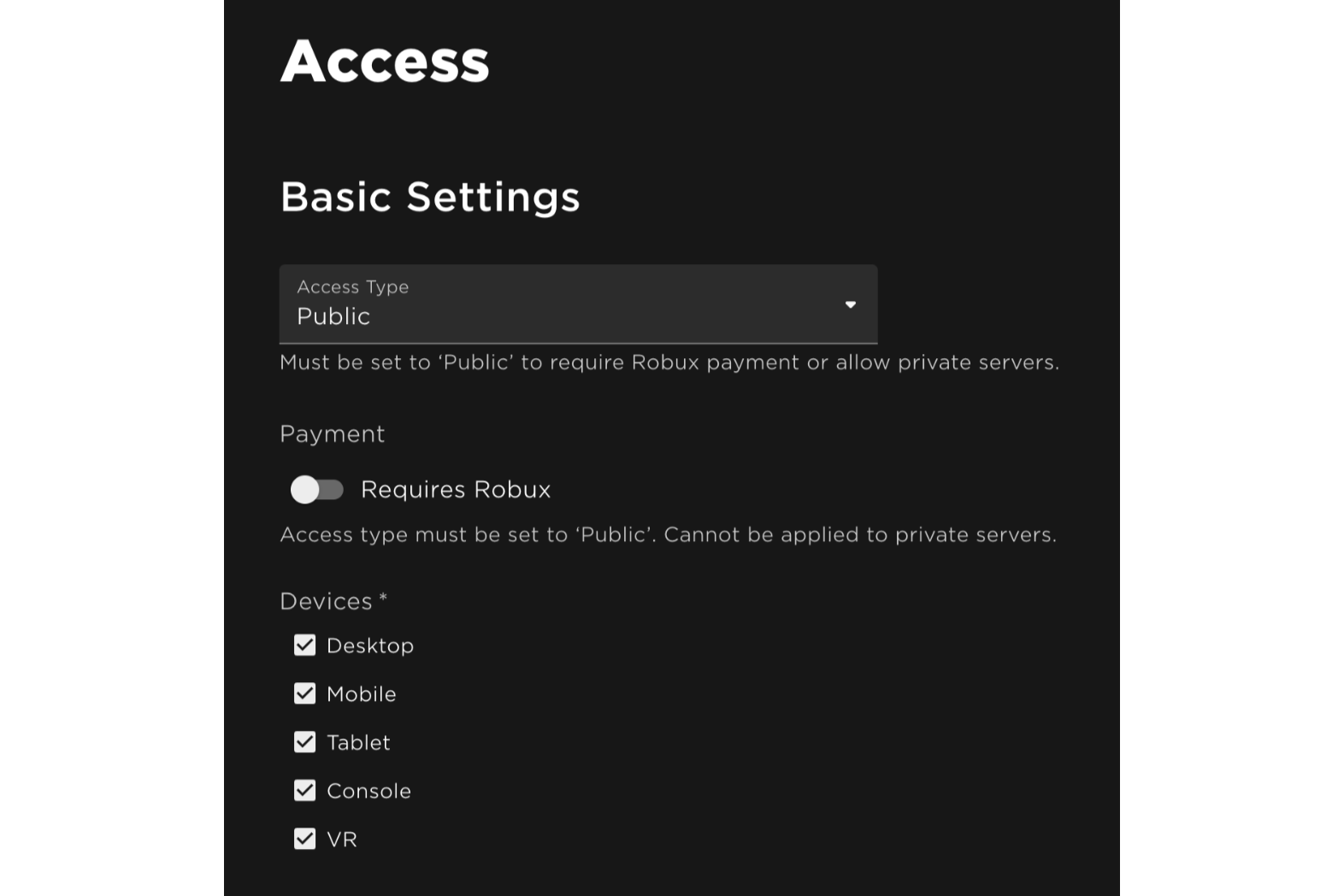 But not all Roblox experiences (the platform's name for worlds/levels) run on Quest, as creators have to specifically enable support for VR. Roblox lets creators import custom models and run custom Lua scripts, so performance can vary greatly between experiences. Good performance is much more important in VR than non-VR platforms though, as in VR judder and stutter from dropping frames makes many people feel physically sick.
Roblox Developers Conference attendees include some of the platform's top creators, so Meta is likely hoping to encourage these creators to optimize their experiences for VR by ensuring they all have a headset.
But why is Meta giving away Quest Pro rather than the much cheaper Quest 2? One reason could be that its included charging pad and open periphery design makes VR development better. But Quest Pro reportedly suffered from weak sales following mixed at best reviews, and Meta cut its price from $1500 to $1000 just four months after launch. Meta reportedly isn't ordering new components for the headset, meaning production will end when the remaining ones run out. As well as spurring Roblox VR experience creation, this giveaway could be an opportunity to clear out some unsold stock as the imminent launch of Quest 3 threatens to tank Quest Pro sales even further.