Pimax released a firmware update for Crystal to enable the missing eye tracking feature and standalone mode.
Pimax is a China-based startup most known for its 2017 Kickstarter for an ultra-wide field of view PC-based VR headset, which spawned a multi-year lineup. But its newest headset Crystal is a departure, focusing on wireless capability and maximizing angular resolution instead of ultra-wide field of view.
Priced at $1600, Crystal features 2880×2880 QD-LCD panels with Mini LED backlighting, delivering contrast levels close to OLED – though with the tradeoff of some blooming.
Crystal started shipping in May, more than six months after Pimax said it would. and it launched with two key features disabled: eye tracking and standalone mode.
The latest firmware update released today enables these features.
Eye Tracking
Pimax Crystal's eye tracking is powered by Swedish company Tobii, using 120Hz infrared cameras within the headset.
It can drive your avatar's eyes in VRChat and be used to automatically move the headset's lenses horizontally to match the position of your eyes. It also enables foveated rendering.
Foveated rendering is a technique where only the region of the display your eyes are currently looking at is rendered at full resolution, freeing up performance since the rest of the image is lower resolution. Freed up GPU resources can be used for better performance, to increase the foveal rendering resolution, or to increase graphics settings. It leverages the fact that our eyes only see in high resolution in the very center of the fovea.
Pimax says its Pimax Client software can enable foveated rendering in almost any SteamVR game, a stark contrast to PlayStation VR2 and Quest Pro where foveated rendering must be implemented by each app's developer. The company claims the performance benefit is between 15% and 40% depending on the game.
Standalone Mode
Pimax Crystal is mainly marketed as a wireless PC VR headset, but before release the company also said it would be its first headset with a fully standalone mode, accessing content from a Pimax Store. It features the same Snapdragon XR2 Gen 1 processor used in Quest 2 and Pico 4.
That standalone mode is now available as a public beta. The following eight apps are offered on the store: Whirligig VR Media Player, X-Fitness, Pierhead Arcade 2, Labyrinth Trap VR, Z Show, Voxel Fly, Frog & Froggie, and OpenBrush, which is based on the TiltBrush source code.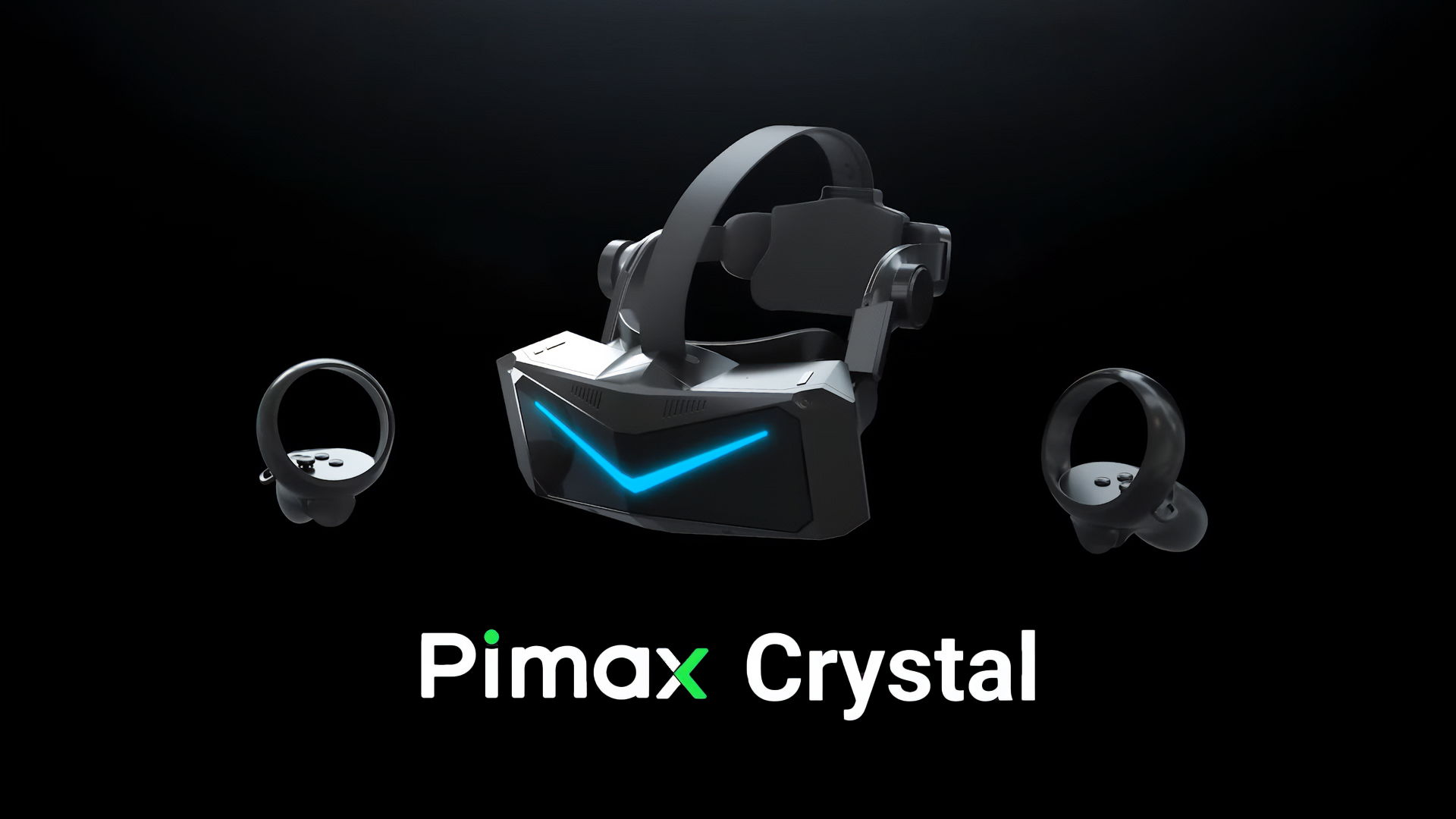 Pimax says Hitstream, David Slade Mysteries: Case Files, and First Person Tennis are coming soon.
Pimax is still hoping to attract developers of bigger titles to port their content over, as the current lineup doesn't come close to what's available on Meta Quest and Pico.