The Meta Quest v57 update expands avatar customization, rebrands the default user interface panel, disables Guardian in some mixed reality apps, and more.
While the version 56 update in July was the most feature packed in quite a while, version 57 seems to be a more subtle update.
Meta says the new features within v57 will "roll out" gradually and separately, so getting v57 on your headset doesn't necessarily mean you'll have the following features just yet.
Expanded Avatar Customization
Version v57 brings an enhanced Meta Avatar editor with detailed color customization.
Meta says you'll now be able to "fine tune things like your hair and eyebrow color, more accurately adjust your skin tone, add makeup and face paint, and otherwise make your VR persona better reflect how you see yourself IRL".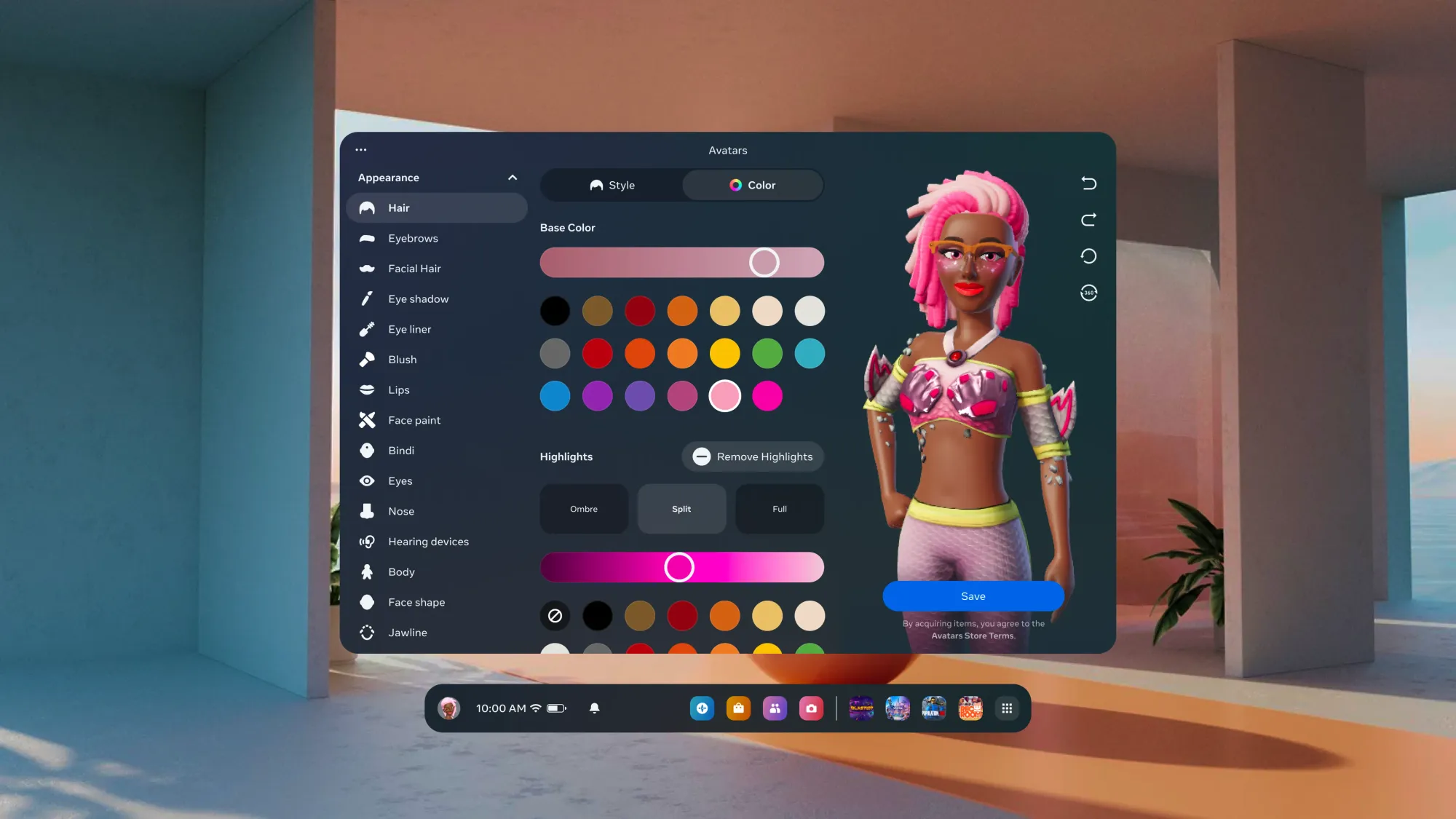 The Public Test Channel (PTC) build of v57 also finally added legs to the Meta Avatars in VR, but Meta's announcement for the public build of v57 doesn't mention whether legs are included.
Horizon Feed
The default interface tab of Quest, what you see when you turn on the headset, was previously called Explore. It shows you suggested apps, videos, and in-app destinations as well as online followers. In v55, the company added Facebook and Instagram's TikTok-style Reels to it.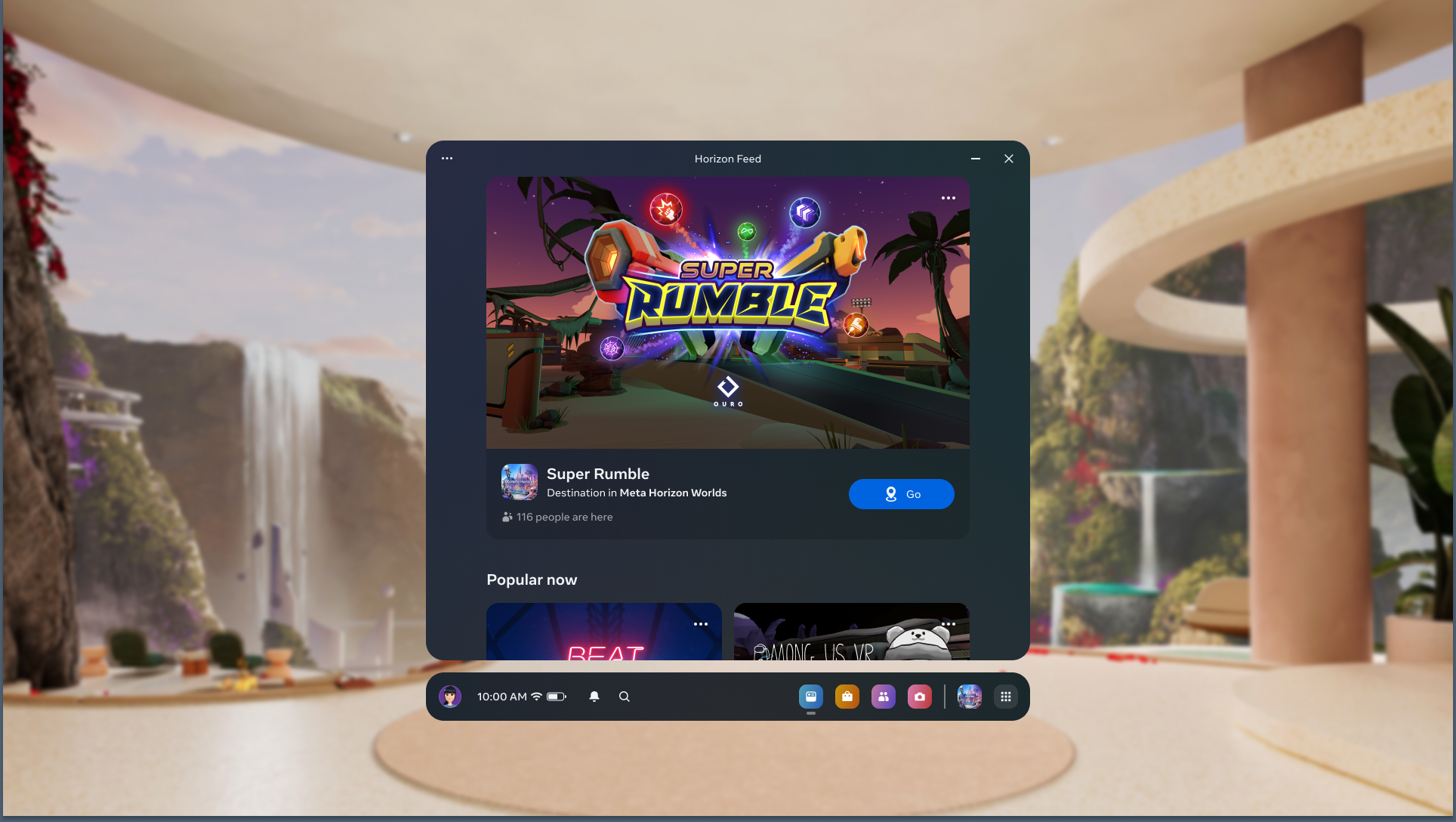 In v57, Meta is rebranding Explore as 'Horizon Feed'. While it still shows suggested popular apps and destinations, it seems to have a stronger focus on promoting Horizon Worlds, such as the recently released first party Super Rumble FPS available in it.
Meta also says that in v57 booting the headset will bring up the Contact list. It's unclear whether this will come up alongside Horizon Feed or instead of it.
No Boundary In Some Mixed Reality Apps
The Guardian boundary is useful in virtual reality so you don't leave your playspace or bump into furniture and walls. But in most mixed reality apps it's superfluous, since you can already see the environment around you.
In v57 Meta says "some apps with mixed reality" will no longer trigger the boundary. The company doesn't however say which apps this includes, and whether this is something toggled by Meta or a closed beta SDK being provided to select developers.
So why not just disable the boundary for all mixed reality apps? We asked Meta's head of VR this question back in March. He pointed out that some apps flow quickly between VR and MR, blurring the boundary between the two content types. But he also said he agreed that "if you're in a mode where you can see all around you", Guardian should be "a lot more chill".
This change comes just ahead of the expected launch of Quest 3 at Meta Connect. The new headset could render the current Guardian boundary obsolete, potentially replacing it with a 'Smart Guardian' leveraging the 3D environment mesh generated by the depth sensor.