The new AirPods Pro model will support "ultra-low latency" lossless audio from Apple Vision Pro.
Apple announced the new AirPods Pro model yesterday during its September event livestream where it also announced the iPhone 15 series and new Watch models.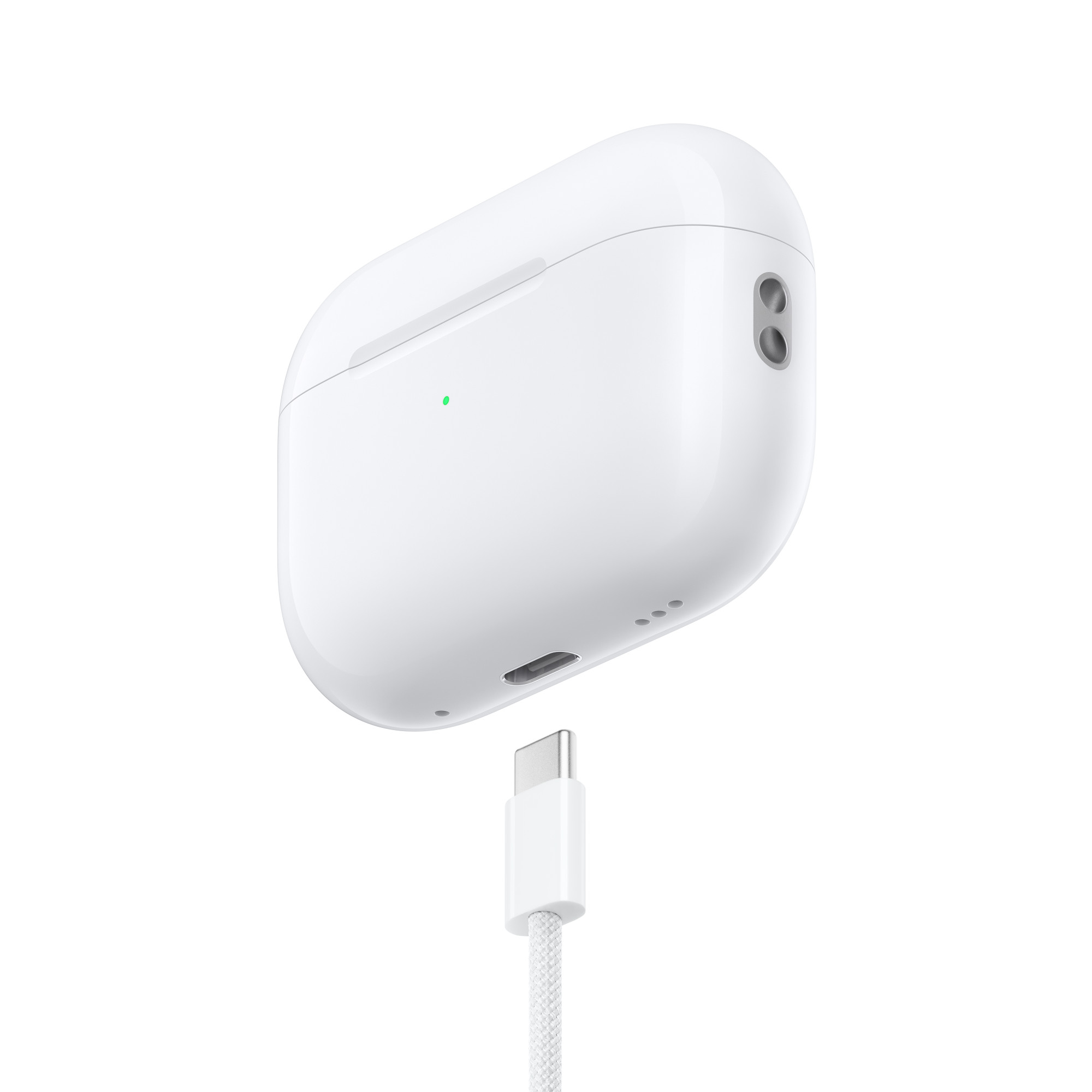 As well as switching the case from Lightning to USB-C, the new model adds IP54 dust resistance. But more interesting than either of those changes, when paired with the upcoming Apple Vision Pro headset, they support a custom Apple 20-bit, 48 kHz wireless audio protocol with lossless compression and "ultra-low latency".
Achieving ultra-low latency audio on other standalone headsets requires using their low quality built-in speakers or using wired (3.5mm or USB-C) earphones or headphones.
This is technically the third version of AirPods Pro, as Apple released the second generation one year ago. But rather than call the new model third generation, Apple is referring to it as "AirPods Pro (2nd generation) with MagSafe Charging (USB‑C)" or "AirPods Pro 2nd generation (USB-C)" for short.
To be clear though, only the new 2023 model with the USB-C case will support the ultra-low latency lossless audio mode with Vision Pro. Last year's AirPods Pro 2nd generation will not.
Vision Pro does have built-in "audio pods" on its side, each with two drivers.
The headset even uses a technique called Audio Ray Tracing, where it uses inaudible sounds to scan the features and materials of your space to "precisely match sound to your room." This technique is also used in the HomePod speakers, and Apple claims it means you'll be "totally convinced that sounds are coming from the environment around you."
But sound from the audio pods can also be heard by others around you, so for situations where you want private listening, such as on a plane, Apple recommends buying the new AirPods Pro 2nd generation (USB-C).
Both the built-in audio pods and the AirPods Pro solution support Apple's Personalized Spatial Audio, where the system will tailor the sound to your head and ear geometry for the most precise possible spatial audio. To set that up you need an iPhone with a TrueDepth FaceID sensor, which will scan the shape of your head for the model.